Company Profile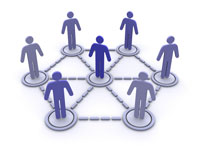 The company was established in May 2004 by six Filipinos who have built their expertise in the field of forwarding, we are strategically located in Makati City's central business district.
The force behind our strength is our solid team of dedicated employees, always primed to respond to the varying demands of both local and international clients. Our highly-efficient employees are a cut above the class and have been trained under the most stringent standards in forwarding operation processes.
We understand that time is of the essence in any business and this is at the core of our guarantee to deliver cargo around the world, anywhere and anytime.
Backed by a reliable network of global partners, we deliver our clients' cargo safely and securely to its destination. We are looking to reinforce this network of partners to reach and to serve clients with a wider market scope. With good credit standing among our partner agents, we are poised to respond to any freight forwarding requirements.
Our door-to-door services give clients an edge over their competition. With expertise in seafreight, airfreight, project cargo, moving, and trucking/inland haulage, we cover all the bases in freight forwarding. Here in ACIF, we do not only promise to surpass our clients' expectations, we also deliver on that promise. Here in ACIF, "we walk the talk".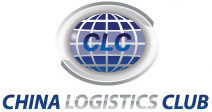 We are proud to be a member of China Logistics Club